Introduction
Monte Alban Mexican Grill serves traditional and authentic Mexican cuisine, and boasts three locations in Rochester, New York. Their goal is to bring the taste of Mexico to Rochester and to create a fiesta environment for diners. Monte Alban is named after the most important archaeological site in Oaxaca, Mexico.
Factor4, the leading provider of personalized gift and loyalty solutions with state-of-the-art technology, targets merchants of all sizes from one location to over a thousand. Factor4's gift & loyalty solution can be customized to fit the needs of merchants of all types and sizes. Founded by four payment services leaders, Factor4 prides themselves on being a family-based business. 
Datacap Systems develops processor and hardware-agnostic innovative integrated payment solutions for any Point of Sale, regardless of system architecture. Industry-standard
payment solutions from Datacap are utilized by hundreds of POS applications in an array
of vertical markets.
Challenge
Monte Alban Mexican Grill wanted to quickly & easily issue, process and track gift cards for all three of their locations through their existing Point of Sale Solution. They also wanted to use gift cards to increase revenue opportunities and encourage customer retention.


Solution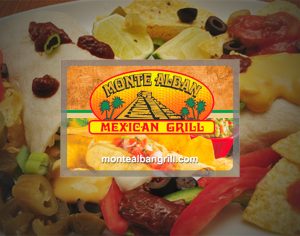 Monte Alban Mexican Grill uses Factor4's gift & loyalty program and Datacap's GIFTePay™ software. Factor4's Gift & Loyalty program offers each merchant custom-designed gift cards. Factor4's program allows each Monte Alban location to pool funds from the original purchase location and deposit them at redeemed locations. Monte Alban also utilizes Factor's online reporting system that helps each franchise location track customer's behavior. This helps Monte Alban's locations to formulate customer retention strategies for each location.
Datacap's GIFTePay software allows Monte Alban to process integrated gift & loyalty solutions to virtually any gift processor in North America.  


Results
"Issuing gift cards definitely increased revenue and cash flow for our business. It also allowed us to provide a desirable gift option for customers and is a way for us to reward our customers for their business by using gift cards as promotional incentives." Said Francisco Eoyoque, owner at Monte Alban Mexican Grill.
Eoyoque continued, "The seamless functionality of GIFTePay and Factor4's gift & loyalty program makes it easy to issue, track and reconcile gift cards between locations. Our integration has enabled us to expand our market reach and offer our cutting edge gift & loyalty solution to more merchants."
If you happen to find yourself in Rochester, be sure to stop by Monte Alban to grab a bite to eat and check out the latest in payments technology!